Continuing our series of posts, this installment discusses the three phases of healing the body goes through after an
accident
. We provide care through all these stages at Highlands Family Chiropractic.
The Three Phases of Healing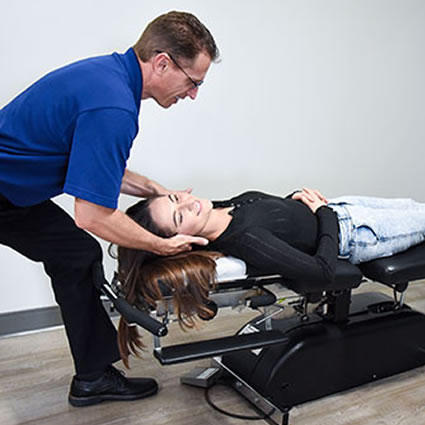 Relief phase—also known as the acute phase. We identify the root cause of your symptoms and the best course of care to reduce them. With a program of chiropractic care, dry needling, decompression, traction and other pain-relieving techniques, we work hard to get you out of pain as quickly as possible. This typically takes around 3-5 days, depending on the severity of your symptoms.
Repair phase—during this phase, your body is typically feeling much better, but it may take about 3 months or more for complete healing. This is dependent on what tissues are injured and the severity of your injury. Some tissues may take up to a year to be fully healed and restored, with continuous treatment throughout to achieve maximum results.
Remodeling phase—this care typically begins as soon as the patient can tolerate physical activities, like range of motion, strengthening, and traction. This phase may last up to a year based on the severity of tissue injury.
When Additional Care Is Necessary
After completing the three phases of healing, there are two more types of care patients may need for optimal health. They are
Supportive care—in some cases, it may prove impossible to restore an accident victim to their original state of health, and the injury becomes permanent. In these cases, the person often needs regular, ongoing treatment to maintain an active lifestyle.
At our practice, we objectively identify these injuries. We then provide your attorney with the documentation necessary to obtain full compensation for your future care.
Wellness care—once patients experience how much better they feel after the effectiveness of our treatment, they continue to receive maintenance care to keep performing at an optimal level.
Healing You Can See and Feel
At Highlands Family Chiropractic, you'll have a healing experience unlike any other. Discover how much better you can feel after recovering from your accident. Call today for an appointment.
Check Out Our Blog Series
For more information about auto accident care, check out our other blog posts.