About Highlands Family Chiropractic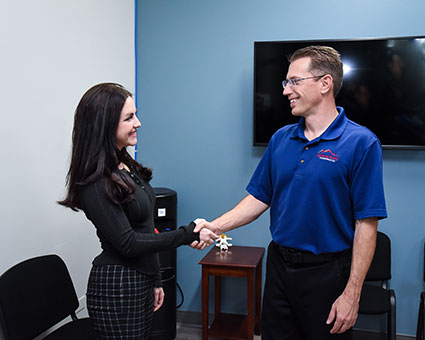 For over a decade, Dr. Andrew Hicks has provided natural care to improve the lives of his patients. His chiropractic care is based on locating the source of your problems. Then he works to correct them.
Planting Roots in Highlands Ranch
As Highlands Family Chiropractic's third owner, Dr. Hicks took over in 2015. He and his wife decided to relocate to our beautiful community as they've always loved Colorado and the Denver area in particular. "As Colorado is one of the healthiest states, people really make their well-being a priority," said Amy Hicks.
Offering a Suite of Solutions
In our chiropractic care center, we offer the following services:
Auto accident injury care
DOT physical exams
Nutrition
Pediatric chiropractic care
Personal injury care
Weight loss
We see patients across the spectrum, from young children to working professionals, active seniors, and veterans who seek our help to optimize their health and lives.
Our Practice Philosophy
To provide the community and their families an opportunity to heal our bodies from the inside out.
Book an Appointment
Contact our chiropractic office today to schedule an appointment!

About Highlands Family Chiropractic | (303) 779-7933