Effective Sciatica Pain Treatment In Highlands Ranch
Welcome to Highlands Family Chiropractic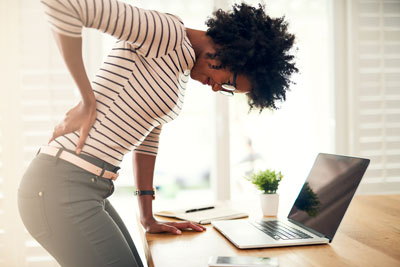 At Highlands Family Chiropractic, we understand how discouraging it can be to complete even the simplest of daily tasks when your back is hurting. Whether you suffer from chronic sciatica or occasional flair ups here to alleviate the pain.
Sciatica Relief Without Surgery
Dr. Hicks has helped many patients experience sciatic nerve pain relief without surgery. We employ natural, noninvasive chiropractic techniques to treat this chronic ailment.
Our methods are safe and effective, quickly relieving your sciatica and allowing you to life free from pain.
Our unique approach to care gets you out of pain quickly and helps the body heal itself naturally to prevent future flare-ups.
We offer a $49 New Patient Special that includes initial consultation, comprehensive exam and 1st adjustment.
Let us help you out of pain – Call us at (303) 779-7933 now!

Personalized Sciatic Nerve Pain Treatment To Fit You
You're unique and you deserve care personalized for your specific needs. Our immediate focus is getting you out of pain. Then, to restore your spine to its optimal function and alignment, Dr. Hicks offers corrective care plans that make long-lasting changes to your health. We'll tailor your care to your health goals, ensuring that your plan works for you. Our team thrives on seeing lives transformed by natural health care!
Call us at (303) 779-7933 or book an appointment online today!

Receptionist very welcoming and helpful! Dr. Bos super helpful! He hit every sore and painful spot. Looking forward to my next visit! Great experience!

My visit to Highlands Ranch Family Chiropractic was excellent. From the front desk, to Amy, the Patient Advisor to Dr. Charlotte Hogenson, my experience was excellent. I believe that my long standing neck problems are going to be resolved with Highlands Ranch Family Chiropractic.

It was great to see the doctor. Seems like my problems with lower back pain may improve.

Dr. Andrew Hicks was excellent. He explained my condition very well. My chiropractic adjustment made my back feel so much better. I am looking forward to continuing care with Highlands Ranch Family Chiropractic, so that I will become pain free.

Great service, efficient and friendly. I was very pleased with the outcome of my visit and recommend this place to anyone who's looking for a great chiropractor.

Everyone was so nice and polite, and Dr Hicks was so thorough in explaining everything!

I very much appreciated that Dr. Hicks was able to take quite a bit of time to find out about me and my recent medical history. He is professional, sharing information and suggested exercises for my specific needs. I was impressed with everyone representing the practice. I will definitely return, and recommend Dr. Hicks to others.

Dr. Hicks and his staff are fantastic! What a personable experience, and my neck already feels better too!

This has been an excellent experience. I highly recommend the Doctors.

Charlotte took the extra time to explain everything and show me physically on models about my spine. My regular doctor's office never took that time. I swear she should be a teacher. All the staff is very friendly as well.

Great people and very educational.
$49 New Patient Special
Includes initial consultation, comprehensive exam & 1st adjustment
Call us at (303) 779-7933 to claim yours today!

You Don't Have To Live In Pain.
Call Us Today! (303) 779-7933

Sciatica Pain Relief for Highlands Ranch, Littleton, Highlands Ranch, and Greenwood Village