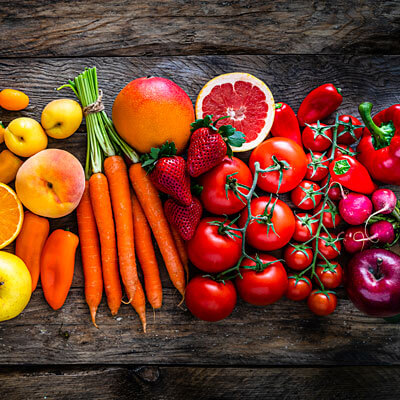 At Highlands Family Chiropractic, we aim to help patients live their best life possible. Sometimes, that involves going beyond chiropractic care and into other modalities-like nutritional support.
To help you get your wellness back on track, we thought we'd share some helpful tips for improving your nutrition this month.
Watch out for sugar. Did you know that the average American eats nearly 20 teaspoons of added sugar every single day? This means that by breakfast alone, many of us have already surpassed our daily recommended sugar intake. So, where does sugar hide? In plain sight. Think a bowl of Raisin Bran cereal and glass of orange juice is a healthy way to start the day? Think again. This breakfast option has as much as 13 cubes of sugar when you add it up-it's no wonder why the diagnosis of diabetes and pre-diabetes is on the rise. In fact, more than 100 million American's are currently living with one of the two conditions. If you'd like to change your nutritional habits, we invite you to book a visit with us today and schedule a complementary consultation.
Be sure to eat your veggies. Gone are the days of boring vegetables! Now you can roast them, fry them, bake them and more! Vegetables are important for a number of reasons, but are especially crucial to our gut health. Find a few creative ways to enjoy your vegetables in our latest YouTube video here >>
Ready to take control of your nutrition? We'd love to help you get there. Contact our team today to book an appointment-we look forward to welcoming you into our care.