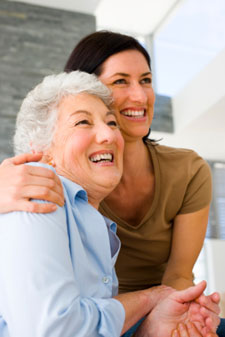 Did you know that, for those older than 65, falls account for more than 80% of hospital admissions that are associated with injuries? They are also the primary cause of severe injuries and accidental deaths in that age group. Elderly individuals are predisposed to falls primarily due to poor balance that may result from medications, deteriorating eyesight, and slippery surfaces.
According to a New Zealand study, sensorimotor (your body's ability to understand its surroundings and appropriately respond) improves with chiropractic care. What that means is the brain becomes more efficient in interpreting your balance and correcting it if something is wrong.
The Importance of Physical Activity
One of the best ways to prevent falls is by staying active. Whether you like to walk, golf, garden, play tennis or run marathons, engaging in physical activity can help prevent falls. Why? Inactivity can result in diminished strength and coordination. As a result, increased fall risk can occur. We are happy to recommend forms of physical activity that are best suited to your needs.
Keep Your Home Fall-proof
It's also a good idea to fall-proof your home. Here are some tips:
Remove slippery throw rugs
Wear shoes with non-skid soles
Have grab bars installed in your tub and shower
Use nightlights throughout your house
Never climb on a stool or step ladder
How an Adjustment Bolsters the Body
Another way to decrease your risk of falls is through chiropractic care. Your body, on average, is 16% stronger following an adjustment. This strength increase is attributed to an increased efficiency of brain-body communication.
If you'd like to enjoy greater function, reduced risk of falls, and overall better health with chiropractic care, we invite you to schedule an appointment today!