In this last installment of our blog post series about
auto accidents
, Dr. Hicks provides answers to commonly asked questions we get at the practice.
Who will pay for my medical bills?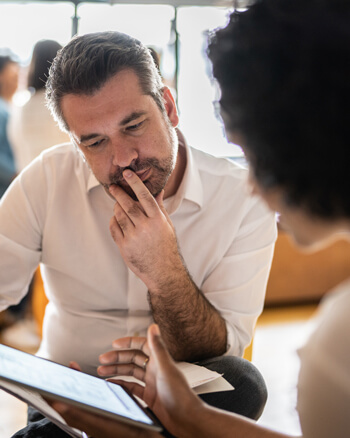 In the State of Colorado, your "Med Pay" pays for treatment for all injuries suffered in an auto accident, unless you specifically waive this coverage on your insurance policy. You automatically have minimum coverage of $5,000, meaning in most cases, you will have no out-of-pocket costs.
If your medical costs exceed $5,000, depending on your policy, you may still have complete coverage. Also, if you're working with a lawyer, we can work with you on a lien basis. This means we will wait for your case to settle to get paid.
Why is it important to get care after an auto accident?
Research shows even a minor auto accident may have long-lasting residual effects. With proper care, we help you heal properly with high quality chiropractic care, physical rehab, and a specially designed corrective care plan to reduce your pain.
If I didn't get care right after my accident, does that mean I can't get care?
No, if your pain is related to your auto injury, you have up to a year to get care. However, don't wait if you have any doubts as it gets harder to prove the injuries are related to the crash the longer you wait. Plus, the body tends to respond better when treatment is applied sooner.
How long does it take to heal properly?
This depends on the severity of your auto accident. It's extremely important for you to be diagnosed properly and get the appropriate treatment to deal with your injury.
Will my insurance premium go up if I get care?
If you are not at fault, your premium will not go up. If you are at fault, your premium will go up, regardless of whether you use your Med Pay or not. The residual effects of your auto accident will cost more in the long run if you do not get proper treatment right away.
Do I need X-rays?
Most likely. X-rays, especially flexion/extension films, are critical to objectively measure your injuries, and provide the best treatment options. When necessary, additional advanced imaging, such as MRIs or Digital Motion X-rays, may be ordered to further identify your injuries.
Be sure to check out our other blog posts for more information about auto accident care. We want to help you recover from your injuries and return to your life.
Check Out Our Blog Series
For more information about auto accident care, check out our other blog posts.