Chiropractic Offers
Effective, Nonsurgical Help for Scoliosis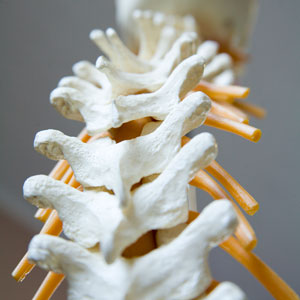 Excerpt: You don't have to endure an invasive surgery for your scoliosis. Find out how we can help!
A sideways curvature of the spine, scoliosis typically occurs during the growth spurt that takes place before puberty. While scoliosis doesn't always cause pain, it can be disabling-depending on the degree of curvature.
While you may think of scoliosis as affecting just kids and teens, older adults can get scoliosis (de novo scoliosis). Adult scoliosis is typically the result of a degeneration.
Our Evaluation
To determine if someone has scoliosis, we look at the spine from the front to the back, where it should be straight. The spine also should have curves that bend from side to side and have rotation. We use a standard measurement method to determine the degree of scoliosis. Anything more than 10 degrees of lateral bending with rotations is defined as scoliosis.
Common Signs of Scoliosis
Here are some of the physical structure and postural changes that we look for when diagnosing scoliosis:
Uneven shoulders
Rib humping
An uneven waist
The scapula will often stick backwards
Our Approach to Treating Scoliosis
Not every person with scoliosis requires aggressive treatment. To determine the best approach for a particular patient, we use the following guidelines based on the patient's curvature:
If it's less than 15 degrees, a child will put in the observation category.
If it's 15 to about 20 or 25, we will provide highly specific exercises. Bracing may be needed as well.
We follow up with films and take measurements. As the curve enlarges so does treatment and the need for customized care. We can measure the progression of skeletal growth and also use a Risser Sign, which is a radiographic indicator of skeletal maturity.
Depending on where the child is with Risser, and the measurement of the curve, their scoliosis may require more aggressive and different types of care such as bracing.
Book an Appointment
Dr. Hicks can provide a scoliosis evaluation. Contact our practice today. We want to get you the help you need.